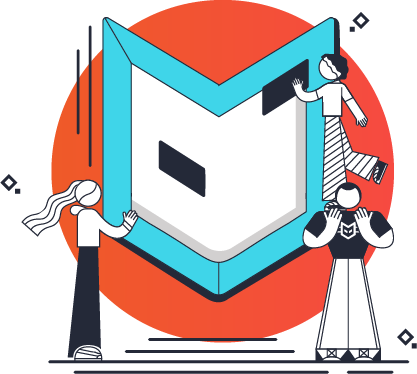 Get A
Marketplace


For Your Brand

Imagine... a place where your team and community can go to purchase branded apparel and materials that you've already approved.

CONTACT US
Boost Your Brand With
Online Stores
Your Brand. Your Way
By building an online store with us, you can ditch time-consuming ordering and complicated inventory management, and feel confident that your team is using only items you approve
It really is as easy as 1-2-3!
Key
Benefits
Sign Off on ProductsAhead of Time,
so you're confident that your team is only ordering items you've approved.
Headache-Free Ordering and Fulfillment,
so you don't have to spend countless hours managing, sorting, or shipping orders.
Maintain Brand Integrity,
to protect and enhance your brand so that it's consistent everywhere you and your team go.
Customize Your Online,
with your logo and colors for brand consistency.


Choose From Multiple Payment Processing Methods,
so you can issue store credits, offer client gifts, or accept credit cards for ease of ordering.
Built-In Fundraising Options,
so you can add an income stream for your organization based on your needs.

Fequently Asked Questions
How do online stores work?
Check out our online stores page for more information and details to understand how to build your own store and simplify your business.
Why should I create an online store with FCE?
FCE has a reputation for excellence. We believe in forming relationships with our clients and see everyone as far more than a number — everyone we work with is a part of our community, and we want to support their dreams and growth. Part of that means simplifying your life when and where we can.
How do I choose items for my online store?
Our team will listen to your needs and give you a few different options for each type of product you want to sell. Once you approve the product AND the merchandise design, it will go live.
How custom can my store be?
The possibilities are endless; however, most clients choose to customize their stores with their logo and colors, customized product offerings, and payment options based on their needs and those of their team.
What does a custom online store cost?
Most stores require a moderate set-up fee that includes basic customizations. This fee depends entirely on the number of products and the scope of your needs. After it's set up, there are no costs for maintaining the store itself. The only other additional costs you might see are — graphic design for changes to the storefront or future merchandise development, products you purchase, or, store credits you extend to your customers or team members.
What types of promotional products can I sell in my store?
We have access to tens of thousands of different types and styles of promotional products, including many that you may not find elsewhere. Common items include embroidered and screen printed apparel, client gifts, coffee mugs, calendar, pens, folders, business cards, fidget spinners, and more.
Can I sell business cards in my online store?
Yes. We can design them for you and set custom fields that your team members then fill in as they order so that everyone on your team has a consistent design.
Who pays for the products in the store?
That's entirely up to you. We have some clients who make everything available for purchase only. We have some that offer a set amount of credits per year in the form of a coupon code. And, we also have some clients who set up a separate store for client gifts and rewards so clients can "shop" for items that we ship directly to them. Finally, many schools also choose to use online stores to manage spirit wear, uniforms, sports uniforms, special events swag, and even an "add a donation" item so that they can fundraise directly from the store.
Can I get a commission on items sold in my online store?
In short, anything is possible. We work with some clients who prefer a percentage commission so that they have an income stream on their promotional materials and apparel, and similarly, we have other clients who prefer to keep costs as low as possible. It's totally up to you, and we can discuss the benefits of each.
Can you show me a demo of an online store?
Yes, absolutely. We've included a basic overview above, but can give you more detail! Set up a consultation today and we'll be happy to show you the possibilities!
Amazing embroidery work, and incredibly fast (especially considering the custom work I've ordered through them). Thanks for always providing great service, great pricing, and the best quality!
Nick is my go-to person because it's not just about products, but about how they achieve goals with service.
I can tell you Nick brings a fresh perspective to branding and brings quality to the forefront of everything he does. I recommend him to everyone I know and I feel comfortable knowing that they will be well taken care of.
Our Booster Club worked with Cheryl at FCE and she made it so easy for us. Our community members and alumni were able to purchase t-shirts AND make a donation to the club at the same time. We have had so many compliments on the t-shirt design as well! We look forward to doing another sale in the future.
I know you recently purchased FCE and I just needed to share how AWESOME Cheryl and Travis are. I brought in something to be embroidered a few weeks ago and not only was the quality A+, but Travis hand delivered it to my house afterwards so I didn't have to drive out to Hortonville. I was always so impressed at how amazing NVR's customer service is and it looks like FCE is following in your footsteps. I will continue to refer anyone possible your way for business.
I have been a customer of FCE for the last few years and have always received quality pieces and excellent customer service. Cheryl is extremely helpful and knowledgeable and makes ordering custom apparel very easy! I highly recommend them for any job big or small!
They have gone above and beyond, the hats turned out great and just dropped off some shirts and coats. Looking forward to getting them and sporting our new logo!
They have completely streamlined our process for ordering apparel for our team and gifts for our clients. The experience has been amazing and working with them is a breath of fresh air. Fox Cities Embroidery is the future of apparel and they are the company you need to work with.
Nick and his team have taken all of the guesswork out of ordering from online retailers. Their team is extremely hands-on and has always been able to overcome any challenge our company faced — they fulfill online orders, handle our customer inquiries, and exceed all expectations in the production of our promotional products. Our company's online store has been a great asset to our company.
Previous
Next